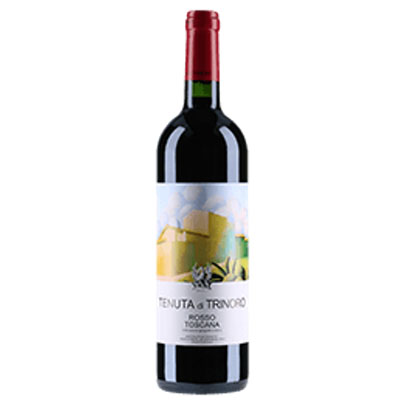 Tenuta di Trinoro, Rosso Toscana I.G.T.
Our flagship wine, Tenuta di Trinoro is remarkably direct and appetizing, and yet it's made to last for decades. It is immediately riper and richer than red Bordeaux, benefitting as it does from the bright Tuscan sun, but is much more complex than other Italian Bordeaux blends. Like them, it is sold as a Rosso IGT, a wine with an Indicazione Geografica Tipica of Toscana, but there is nothing remotely typical about this wine.
Download the 2019 tech sheet here.
Download the 2017 tech sheet here.
Download the 2015 tech sheet here.
Awards & Scores
100 pts Wine Advocate - 2019
95 pts Wine Spectator - 2019
100 pts Falstaff - 2019
95 pts Wine Advocate - 2017
93 pts Wine Spectator - 2017
98+pts Wine Advocate - 2018
96 pts Wine Spectator - 2015
95 pts Wine Advocate - 2015
98 pts Antonio Galloni - 2012
93 pts Wine Advocate - 2012
93 pts Wine Spectator - 2012
94 pts Antonio Galloni - 2009
94 pts Wine Spectator - 2009
96 pts Antonio Galloni - 2008
95 pts Antonio Galloni - 2007
94 pts Wine Advocate - 2007

Categories: Vini Franchetti Tenuta di Trinoro, Italy, Toscana, Red, Red Blend