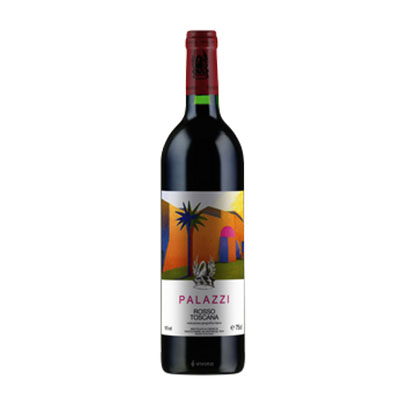 Tenuta di Trinoro Palazzi, Rosso Toscana, Merlot I.G.T.
Palazzi is made of merlot from a single vineyard we call Strada Vecchia, all from our first day of harvest on the 24th of September. In the glass it shows white aromas of spring, the way prunes are white to the eye when they blossom in March. The wine manages to fill the palate completely, then it gets fat and points downwards to a brutal earthiness.
Download the 2019 tech sheet here.
Download the 2017 tech sheet here.
Download the 2016 tech sheet here.
Awards & Scores
96 pts. Wine Advocate - 2019
94 pts. Wine Spectator - 2019
96 pts. Falstaff - 2019
97 pts. Wine Advocate - 2018
100 pts. Antonio Galloni  - 2016
94 pts. Wine Enthusiast  - 2016
96 pts. Wine Spectator  - 2015
94 pts. Wine Advocate  - 2015
93 pts. Wine Enthusiast  - 2012
91 pts. Wine Spectator  - 2012
91 pts. Wine Spectator  - 2010
Categories: Vini Franchetti Tenuta di Trinoro, Italy, Toscana, Red, Merlot