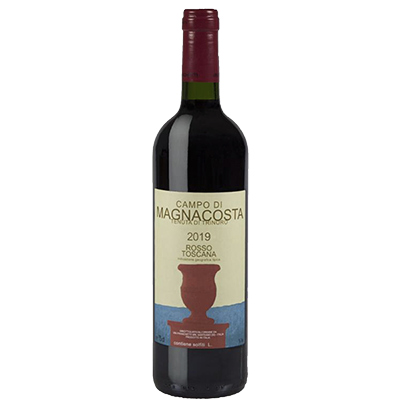 Tenuta di Trinoro, Campo di Magnacosta
Campo di Magnacosta was the first of our three Cabernet Franc Cru born in 2011 from an idea of Andrea Franchetti that was to enhance the characteristics of a precise terroir. Campo di Magnacosta is a 1.5-hectare parcel of river gravel and silt on the valley's bottom, where an old stream ate into a hill (Magn a:eat; Costa: hillside). It was planted over 20 years ago with cuttings from a vineyard in Pomerol where Cabernet Franc has grown for three centuries.
Download the 2020 tech sheet here.
Download the 2019 tech sheet here.
Download the 2017 tech sheet here.
Awards & Scores
95 pts Antonio Galloni - 2020 96 pts Falstaff - 2020 94 pts Wine Spectator - 2019 96 pts Wine Advocate - 2019 95 pts Wine Advocate - 2018 94 pts Antonio Galloni - 2018 94 pts Wine Advocate - 2017 93 pts Wine Spectator - 2017 94 pts Antonio Galloni - 2016 93 pts International Wine Review - 2016
Categories: Vini Franchetti Tenuta di Trinoro, Italy, Toscana, Red, Cabernet Franc