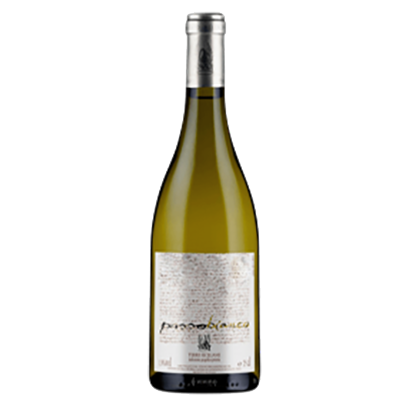 Passopisciaro Passobianco, 100% Chardonnay I.G.T
Instead of the indigenous Carricante, which grows on the eastern side of the volcano, Passobianco is made of 100% Chardonnay. When Franchetti arrived on Mt. Etna, he planted 4 hectares of the grape on steep terraces between 850 and 1,000 meters/2,600 and 3,300 feet above sea level in contrada Guardiola, in very loose, deep, powder-like lava that is rich in minerals. We began making this wine in 2007, and it is formerly known as Guardiola bianco.
Download the 2020 tech sheet here.
Awards & Scores
90 pts Vinous - 2020 92 pts Falstaff - 2020 91 pts Falstaff - 2019 17/20 pts Jancis Robinson - 2019 92 pts Wine Advocate - 2018 90 pts Wine Enthusiast - 2017 92 pts Wine Advocate - 2017 90 pts Vinous Media  - 2017 92 pts Wine Advocate  - 2016
Categories: Passopisciaro, Italy, Sicilia, White, Chardonnay