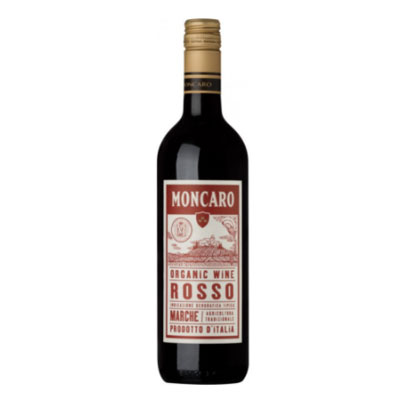 Moncaro Marche Rosso I.G.T – Sangiovese, Montepulciano Organic
Certified Organic as "made with organic grapes" from the hills of Montecarotto in Marche, abutting the gentle seas of the Adriatic. A fine blend of Montepulciano and Sangiovese showcasing baking spice notes dark cherry fruit, cola and soft tannins. Velvety on the palate and ultra clean notes of salinity throughout, this wine showcases the high elevations on the Adriatic coast of the Marche region.
Download the tech sheet here.