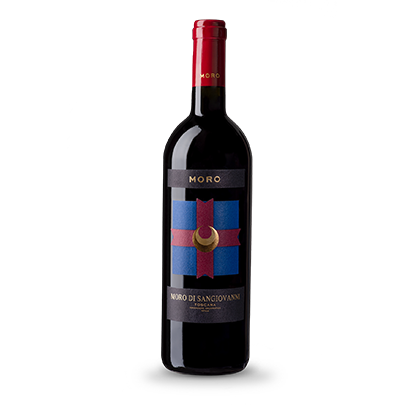 Il Moro di San Giovanni Rosso di Toscana I.G.T.
Il Moro di San Giovanni is the result of the combination of a unique clayey-limestone terroir, grapes typical of the French wine tradition and an international oenological interpretation that translates the school of Bordeaux into Italian mastery.
Moro is aimed at connoisseurs looking for the excellence of a structured wine that expresses its aromatic richness and softens its powerful tannins through aging.
A blend of Cabernet Sauvignon, Cabernet Franc, and Petit Verdot.