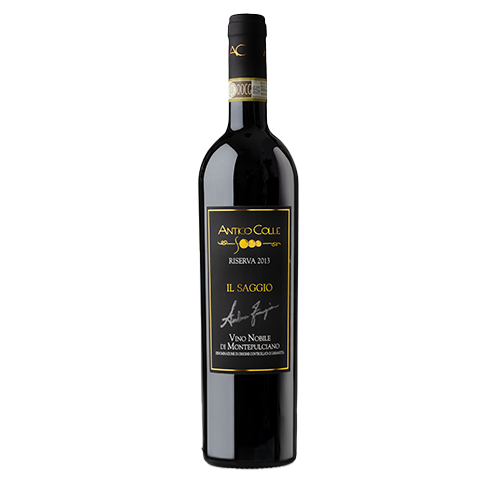 Antico Colle Vino Nobile di Montepulciano Riserva D.O.C.G.
The Vino Nobile di Montepulciano Riserva "IL Saggio" is made by 100% Prugnolo Gentile grapes (typical Montepulciano Sangiovese clone), selected and coming from "IL Saggio" selected vineyard. The harvest takes place only and exclusively at the optimum condition of the fruit. The alcoholic fermentation takes place into controlled temp. Stainless steel, the grapes are crushed and they must be re-passed over the grape dregs and whit the tech of Delestage. Fermentation and maceration process takes between 18-22 days, following a light pressing of the grape's skins.
Download the tech sheet here.