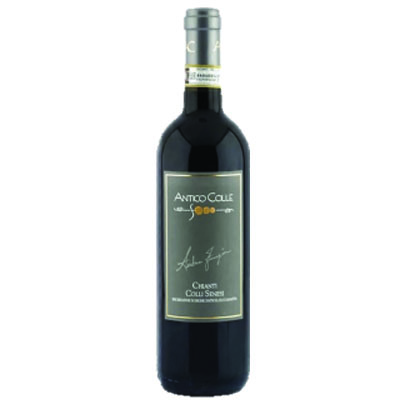 Antico Colle Chianti – Colli Senesi D.O.C.G.
The "Antico Colle" red wine I.G.T. is made with a mixture of Sangiovese, Merlot and Canaiolo Nero grapes. The harvest normally takes place at the end of September.
The alcoholic fermentation takes place in stainless steel vats at a controlled temperature, the grapes are crushed and the must re-passed over the grape dregs. The fermentation and maceration process takes between 14 – 16 days. Following on from the maceration of the grape skins the wine is drawn off from the vats with a light pressing of the remaining skins and seeds.
Download the tech sheet here.