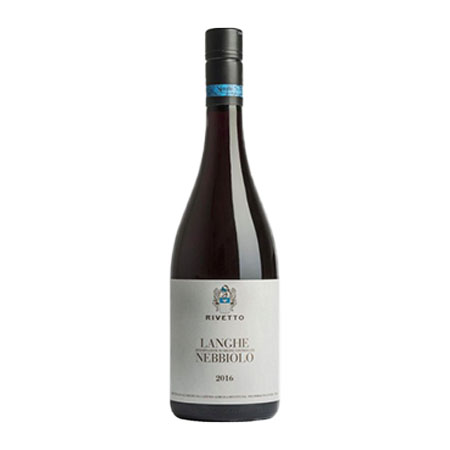 Rivetto Langhe Nebbiolo
An extremely pleasing and drinkable wine, and although it has a high alcohol grade this never overpowers its fruity character. Its red color has Bordeaux reflections and the slow trickle from the edge of the glass confirms its optimal concentration and good body. The palate is caressed by a smooth tannin content typical of the Nebbiolo grape and by a warm and enveloping flavor.
Download the tech sheet here.