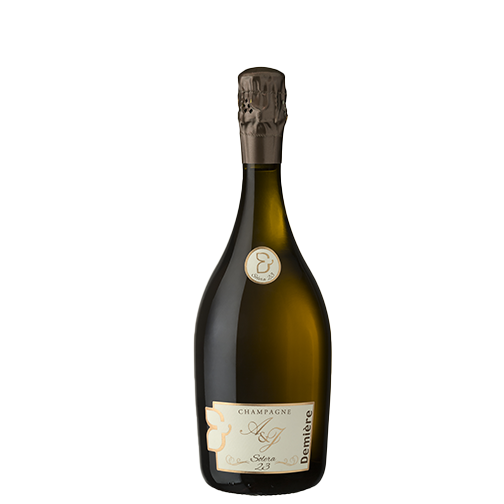 Chateau Demière Soléra 23
Soléra 23 is distinguished by its intensity, its aromatic complexity, and its refined power. It is an exceptional champagne.
100% Meunier cuvée from a reserve for which a vinification system in Soléra Champenoise has been in place since 1978! This unusual technique allows a reserve wine to be kept for many years. It is "regenerated", "refreshed", annually with 20% new wine from the last harvest. Set up by our parents in vat n°23, this wine was once dedicated to enriching blends. Today I am lucky to be able to perpetuate it, and I have chosen to use it only to champagne a few bottles with the 20% share that is taken regularly.
Download the tech sheet here.