Domaine Gayda 🌿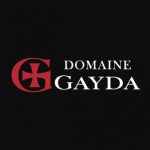 Situated in the foothills of the Pyrenees, surrounded by its vineyards, Domaine Gayda is a new destination in the Languedoc, 25km south west of Carcassonne, in the village of Brugairolles.
Owners Tim Ford and Anthony Record joined forces with winemaker Vincent Chansault to build the new winery in 2004, creating the new face of wine for the region.
Domaine Gayda has a passion for the traditional 'cépages' grown across the many diverse soils and climates of our vineyards situated throughout the Languedoc, giving "Provenance" to all our wines. While the grapes are rooted in tradition, the winery itself is all about the new, with investments in all the latest equipment and technology.
Our quest towards an organic viticulture is driven by our respect for the natural environment and to offer a wine of outstanding quality.
In the largest wine region of the world, Domaine Gayda strives to create wine with provenance and a sense of "being" that is a true reflection of the quality and diversity of the Languedoc Roussillon.
Domaine Gayda is a fully organic vineyard with certification for our Figure Libre range complete by 2012. The other wines will follow as we continue to fulfil the necessary requirements.
More on their website.